What a transformation these people have gone through!
Celebrities regularly undergo huge transformations. Whether it's for a movie role, or because they get to work themselves with a team of personal trainers, stylists, etcetera. Here, we list 30 celebrities that have gone through a major metamorphosis!
We collected a few of the most impressive transformations. Who do you think is the most impressive?
Adele – Singer
British singer Adele is of course famous for her set of pipes. For years she has topped the charts with songs like Rolling in the Deep, Hello, and Someone Like You. The singer has always been outspoken about her weight. "I don't need to be a thin model", she once said. In the spring of 2020, however, the singer stunned her fans with a picture on Instagram, in which she had lost quite a few pounds.
Credit: videostill YouTube
A world of difference after pregnancy
On her birthday in 2020, the singer shared the picture below with the world. The English talent had clearly lost a decent number of pounds and was not afraid to show her toned figure to the entire world. Her former personal trainer, Pete Geracimo, said it was never a goal of the singer to become 'thin'. "It was always about her health for her", he wrote in Instagram. In short: Adele is fitter than ever.
Dit bericht bekijken op Instagram
Shia Labeaouf – actor
Many actors begin their career at an incredibly young age. As an audience, we see them grow up in the spotlight. That is not easy for everyone. Take Shia Labeouf for example. Born in 1986, the actor had roles in several movies and TV shows at the age of twelve. In 2007 he had his big break with the movie Disturbia, among others.
Credit: videostill YouTube
From child actor to superstar
Nowadays, Shia Labeouf is incredibly famous as an actor. He has shone on the silver screen in the Transformers series, but also in Indiana Jones, and recently in the award-winning Netflix movie Pieces of a Woman. Additionaly, Labeouf is active as a performance artist. For example, in 2014 he appeared on the red carpet with a paper bag over his head.
Credit: videostill YouTube
Oprah Winfrey – Talk show-host
Of course we all know Oprah Winfrey as the former host of the wildly popular show Oprah. Over the years, she's been very open about her battle with weight loss. The can-all woman would have rather been a few pounds lighter than rich.
Credit: videostill YouTube
Talk show legend yo-yos through the years
Over the years, Oprah Winfrey has lost and regained a significant amount of weight several times. Because she was in the spotlights thanks to her role as groundbreaking talk show host, she came under fire for this regularly as well. In 1988 her gigantic transformation, which she says she had achieved mainly by fasting, became subject of a scandal. In 2005 she would not have much positive to say about her diet in O Magazine. "I didn't know that my metabolism was ruined because of this. After I started eating normally, I gained five kilos again within two weeks. Now, seventeen years later, I know better."
Credit: videostill YouTube
Christian Bale – actor
The English actor Christian Bale has proven himself as an amazingly hard worker during his career in Hollywood. One of the most shocking transformations he went through was between his movie roles for The Machinist (2004) and batman Begins (2005). In the former, Bale plays a man who suffers from severe mental issues, such as a complete lack of sleep. He completely starved himself which led Bale to lose no less than 28 kilos for this role.
Credit: videostill YouTube
From emaciated to gigantic beefcake
One of the first movie roles Bale took on after The Machinist, was that of superhero Batman. Right: the muscular action hero who manages to save the fictional city of Gotham from all kinds of bad guys. After shooting The Machinist, Bale had six months left to transform his body again. In his own words, he stuffed himself with food as much as possible, and exercised a lot to fit into the famous Batsuit.
Credit: videostill YouTube
Natalie Portman – Actress
Actress Natalie Portman too has experience undergoing a significant physical change for a movie role. The American played masterfully in the movie Black Swan, for which she was awarded an Oscar, among other things. However, she had to work hard for her role as a ballet dancer.
Credit: videostill YouTube
From actress to ballet dancer
The life of a ballet dancer is quite different from that of an actress. Natalie Portman said herself that on some days, her awful diet and rigid workout schedule made her feel 'like she could die at any moment'.
Credit: videostill YouTube
50 Cent – rapper en actor
Rapper 50 Cent (real name: Curtis Jackson) is active as an actor as well. We all know him as the beefcake that could be seen running on a treadmill and hanging from the ceiling in the music video of one his first big hit In Da Club. He let his muscles and his abs shine in the spotlight. But for his role as a cancer patient in the movie All Things Fall Apart, Jackson had to say goodbye to his muscles. He also underwent another remarkable change.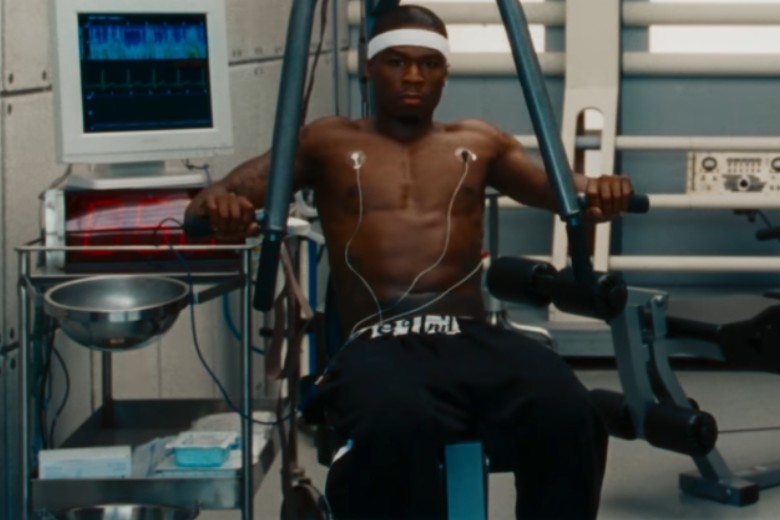 Credit: videostill YouTube
From beefcake to severe disease
For his role in All Things Fall Apart the rapper had to lose a significant amount of weight. This is because he played a talented American Football player, who has to drastically revise his dreams and goals in life after he's diagnosed with cancer. 'Fitty' lost about 24 kilos for the role. He also got rid of the tattoos on his arms. "It saves the makeup team a lot of time", he said about this. This originally started with the movie Twelve. "With my tattoos, I had to be on set four hours before other people did, so we could hide them with makeup". Eventually, this led to Jackson having his tattoos removed.
Credit: videostill YouTube
Kristen Stewart – actress
Actress Kristen Stewart also spent a large part of her childhood in the spotlights. For example, she started out at age nine with a small role in a Disney movie. Eventually she would blossom into one of the most popular actresses among young people thanks to her work as Bella Swan in the Twilight movies. At the tender age of 22, she was suddenly in the center of attention. Her relationship with Robert Pattinson, Twilight costar, generated a lot of extra attention. Whether the couple liked it or not.
Credit: videostill YouTube
A few years later, a new haircut
Nowadays, you would not recognize the young actress at all. Kristen Stewart underwent a major transformation from teenage idol to free-spirited actress. For example, in recent years, she has mainly focused on smaller indie movies. In the meantime, Stewart came out as bisexual as well. In addition, she's clearly a lot more comfortable in her own skin. The actress told ELLE magazine that she had a lot of trouble dealing with the pressure and attention that she got as Bella Swan. "I had panic attacks…and always had a stomach ache and was a terrible control freak." But now? "I grew out of it", she says.
Credit: videostill YouTube
Chris Pratt – actor
Christ Pratt also is a well-known face in Hollywood. For example, you could admire him in the shows Everwood and Parks and Recreation. Especially in the latter, Pratt gained a lot of fame for his role as Andy Dwyer, the lazy and unmotivated musician. Especially for this role, Pratt had decided to gain weight.
Credit: videostill YouTube
From good-for-nothing to action hero
Ultimately, Chris Pratt lost a large amount of weight. In an interview with PopSugar, his colleague Zoa Saldana explains that he didn't lose the weight because he wanted to be attractive so badly, but that it really was about his health. The fact that Pratt changed his image from lovable sloth to sleek action hero is of course a bonus. Since his transformation, Pratt has played major roles in Jurassic World, Guardians of the Galaxy and other Marvel movies, among others.
https://www.instagram.com/p/bdD2lCDHHx/
Roseanna Barr – Comedian and actress
Many of us watched plenty of episodes of the hit show Roseanne in the 90s. Lead actress Roseanne Barr won an Emmy and a Gold Globe for her work on the show, among other things. In addition, the actress had regularly been discredited. For example, she once did a photoshoot as Hitler and she made the news several times in recent years because of her political activities.
Credit: videostill YouTube
New figure after liposuction
The actress underwent cosmetic surgery around 2016. Doctors sucked out a lot of fat around the stomach area, to give the actress a leaner figure. In her own words, she then had her belly fat injected into her behind.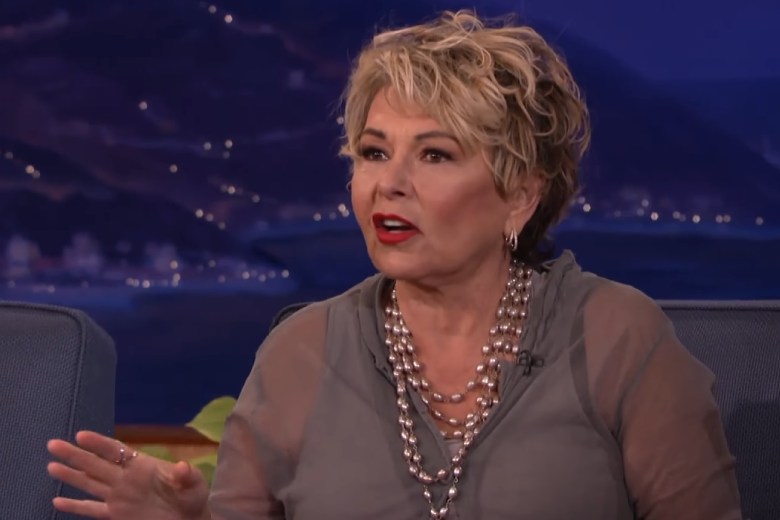 Credit: videostill YouTube
Drake – rapper and actor
Drake is a fine example of one of those celebrities that did not necessarily undergo a gigantic transformation from one moment to the other. It's more that he started his career at a very young age. Because of this, we got to see him grow up in the spotlight. At age fifteen, we saw Drake as Jimmy Brooks in the popular Canadian TV show Degrassi: The Next Generation.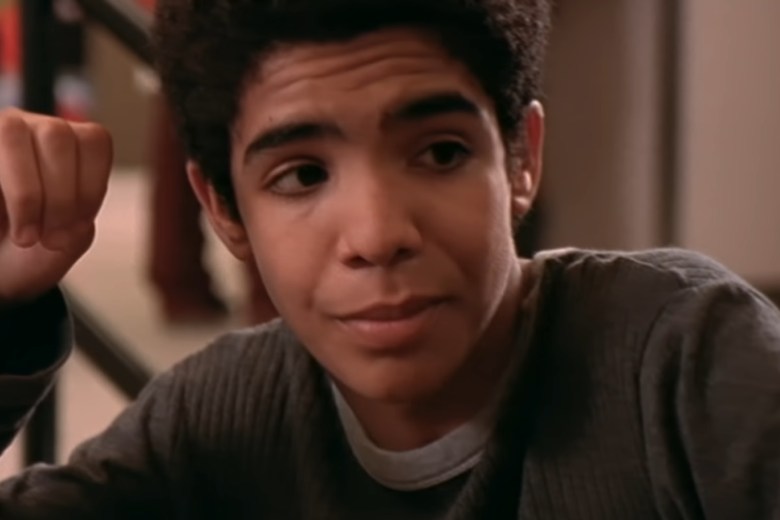 Credit: videostill YouTube
From a good teen actor to a hip-hop idol
And this is how we know Drake now. Shaved head, big beard, and big muscles. As a musician, Drake has broken record after record. With a giant number of nominations and awards and a gigantic list of hits, he's doing pretty well for himself.
Credit: videostill YouTube
June "Mama June" Shannon – reality star
You gotta love it, reality series like Toddlers & Tiaras. For the Shannon family, their appearance on the TV show eventually turned into their breakthrough. Daughter Alana "Honey Boo Boo" Thompson participated in beauty pageants for young children, with the eccentric family regularly appearing on the show. This eventually led to several spin-offs, namely Here Comes Honey Boo Boo and finally Mama June: From Not to Hot.
Credit: videostill YouTube
Mama loses over a hundred kilos
The TV show Mama June: From Not to Hot focused on the transformation of the mother of the family. Eventually, with the help of an operation and a personal trainer, she lost no less than 136 kilos. The TV show eventually got a particularly nasty twist, when it turned out that June was arrest for drug abuse along with her boyfriend Geno. So that's how she went from Not, to Hot, to jail.
Credit: videostill YouTube
Simon Cowell – producer and TV personality
This talent show expert has been an institution in the TV landscape since the early 2000s. After his work for shows like American Idol, X-factor and …Got Talent, he not only gives others a shot at fame and glory, but he's been in the spotlights himself too. Fun fact: did you know he once signed a contract to release music by the Teletubbies?
https://www.instagram.com/p/BFzWnFoJtYb/
Credit: videostill YouTube
Losing weight
In the spring of 2020 he posted the following picture on Instagram, which showed him having lost a lot of weight. With a sharp jawline and a considerably narrower face, the celebrity could count on a lot of compliments. Cowell says he lost about thirty kilos.
https://www.instagram.com/p/B-2ZZ0hjvvT/
Kelly Osbourne – reality star, actress, singer
We first saw Kelly Osbourne, daughter of (in)famous metal singer Ozzy Osbourne, in their reality TV show The Osbournes. She was only seventeen then, but soon rose to fame for het spirited personality amid the exceptional Osbourne household. Growing up in the spotlights was not easy for young Kelly. She had to deal with a lot of criticism on her weight, her style, her personality, and just about anything else a human being can be criticized for. Eventually, her problems with drug abuse landed her in a rehab facility.
Credit: videostill YouTube
Glamour for Kelly Osbourne
Nowadays, you'd hardly recognize this Osbourne. She's made a name for herself as a singer, actress, talk show host and reality star, and she looks amazing. She's clearly stuck to her own style, and she feels better than ever.
https://www.instagram.com/p/CDb-XqZp9FP/
Diego Maradona – ex-professional soccer player and Argentina national team coach
The now deceased soccer player Diego Maradona will be known as one of the best soccer players in the world for a long time to come. After his time as a top athlete, things quickly went downhill physically for the great talent. He was addicted to cocaine for about twenty years, and also struggled with alcoholism and his weight.
Credit: videostill YouTube
Full of good resolutions
All in all, the soccer player struggled with his health quite a bit. There were several times between his career and his unfortunate death that he turned his life around to focus on a healthy lifestyle. Among other things, he underwent a stomach reduction and was treated for his alcohol abuse several times. For example, in 2014 showed he proudly showed on YouTube how much weight he had lost.
Ricki Lake – actress and TV show host
Ricki Lake starter her career at the age of 19. Not only was she very young, but she starred in a leading role in the first movie she worked on. She played the role of Tracy Turnblad in the 1988 movie Hairspray. Later, she would look back critically on her lifestyle at the time of shooting the movie. "I was on an incredibly unhealthy diet with severe underlying mental issues", she told ABC News.
Credit: videostill YouTube
From Hairspray to Hairless
On January 1, 2020, Ricki showed a completely different side of her on Instagram. With the picture she posted below, she went into detail about the mental issues she had been struggling with her entire life. In the midst of a major depression, the actress began to lose her hair, and eventually, she took it upon herself to just shave it all off. "It started with Hairspray, where we bleached and teased my real hair three times over", she wrote. "I went from Hairspray to Hairless."
https://www.instagram.com/p/B6yeeG-Jnx-/
Plenty of celebrity transformations
In short: as soon as you enter the spotlights, there is a good chance that will affect the way you look as well. Whether it's a major metamorphosis for a movie role, growing up in the spotlights, or simply struggling with staying healthy.
Which of these celebrities do you think has gone through the most impressive transformation?
Source: Bored Panda, Revista Glamur| Image: videostills